When most people think of vehicle storage buildings often the image that comes to mind is a dark garage, cramped and dingy.  Wouldn't you rather have a bright, wide-open space? When you are looking for your next vehicle storage building, your wish list is not as difficult to achieve as you might think.
Well Lit
Start with a Fast Cover building in mind and the first thing you will notice is how the fabric building covers permit a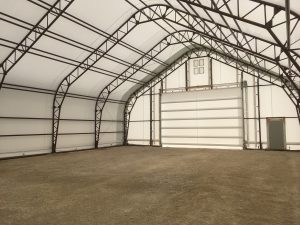 tremendous amount of daytime lighting to enter the building interior and seems to fill up every corner with soft pleasant light.  So much light that there is no need for turning on the artificial lights, even on a cloudy day.  When darkness falls, the bright white underside of the covers helps to spread the light further, reducing both the number and size of light fixtures needed to light your building.  The covers include UV ray blocking properties to reduce the exposure to sunlight fading for your vehicles.
Wide Open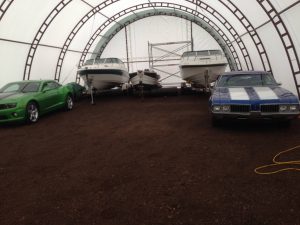 All Fast Cover buildings are built 100% clear span.  The steel super-structure has no internal columns or low hanging rafters to obstruct your maneuverability.  Our building walls gain height very quickly leaving a maximum amount of space available for your storage needs.
Designed for Access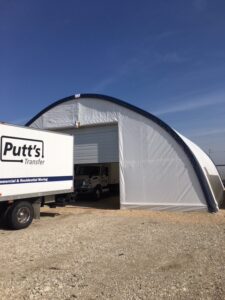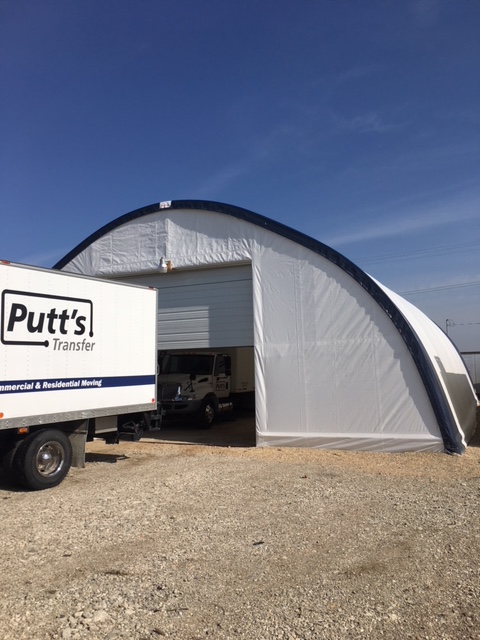 Our building designs provide for flexible door locations, from large overhead doors to personnel access doors.  Configure your access need according to your traffic flow.
Sized to Meet Your Needs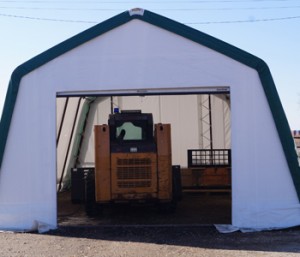 The Fast Cover product line has buildings available in widths from 18' wide to 86' wide and can be built to any length required.  We can even add on to most existing building if your storage needs grow in the future.
Put it Where you Need It
The unique Fast Cover Baserail system means tremendous flexibility regarding where the building can be erected and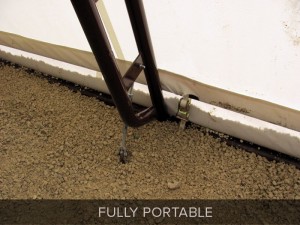 foundation options that range from screw anchors to concrete blocks to more permanent concrete bases.  If your business needs evolve and you need to move or re-configure your vehicle storage, a Fast Cover building can be relocated, preserving your building investment.
Durability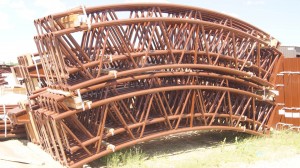 Our steel superstructure is powder coated at the factory after all welding has been completed to provide you with a corrosion resistant building.  The polyethelene building covers are made to withstand our harsh climate and will not rust.
Contact Fast Cover Buildings to learn more about the many advantages for your vehicle storage building.