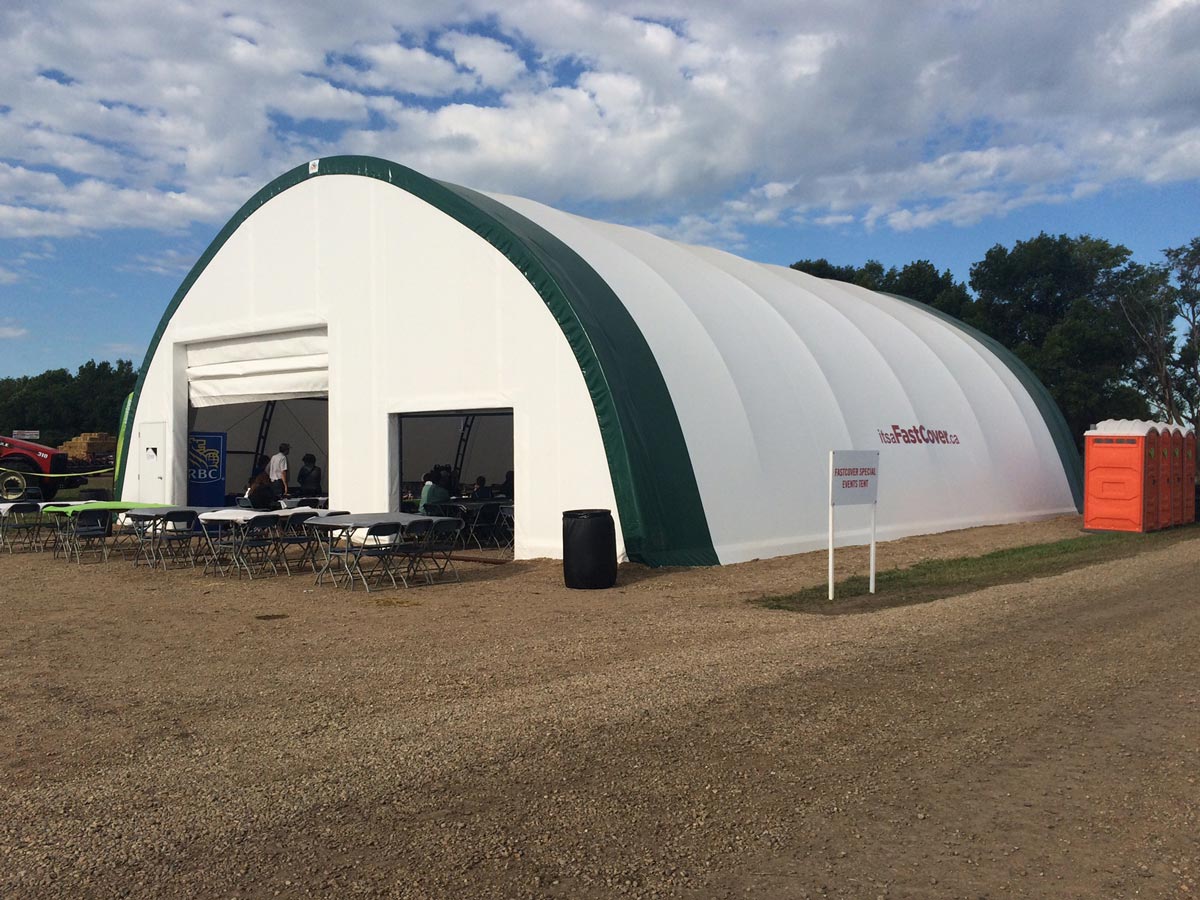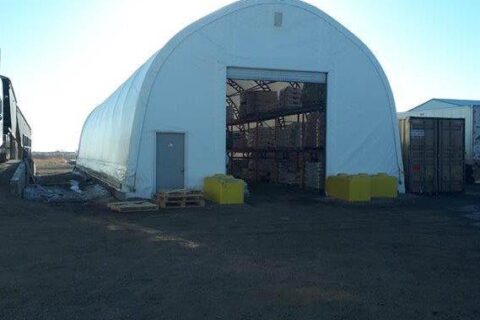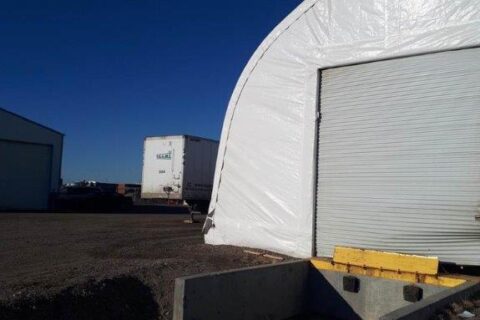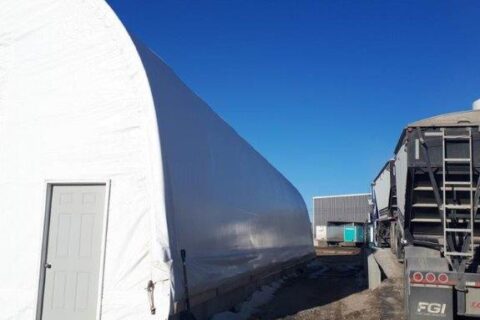 Will a FastCover Building Work for my Agribusiness?
Some of the most attractive qualities of FastCover Buildings for the farm industry and for commercial businesses also make them ideal as buildings for Agribusiness. Our fabric buildings offer a variety of foundation options, utility savings, and clear span interior space.
Energy Efficiency
FastCover buildings require fewer light fixtures to properly illuminate the space, reducing utility costs.
Long Lasting Quality
All FastCover single and engineered truss structures come with an industry leading 15 year pro-rated warranty.
Maximized Space
All our buildings feature clear span space, we have no interior columns to interfere with the movement of vehicles or the placement of equipment.  Plan your workflow to maximize your own process, not to work around the limitations of your building.
Most FastCover building designs utilize the half-round design concept which results in buildings with high ceiling heights and walls that gain height quickly.  This makes for an increase in the availability of storage height such as warehouse storage racking or machinery clearance.
Long Lasting Quality
All FastCover truss components are powder coat painted providing a protective smooth finish that creates a long-lasting barrier that helps to prevent any premature wear in corrosive environments. Our NovaShield II membrane fabric building covers will not rust. Read about our 13 year warranty.
Utility Savings
During daylight hours, the cover material allows the transmission of tremendous amounts of daylight into the building interior, while blocking UV rays.  This means interior lighting is rarely required during business operational hours.  As well, the underside of the covers is highly reflective so when artificial interior lighting is used, is dispersed widely, often needing fewer lighting fixtures and less electricity consumption.
Rugged Design
From our powder-coated steel superstructure to our UV resistance fabric covers, FastCover buildings are built to last.  Powder coating is performed on the truss components after all welding has been completed.  This protects the steel framework from both weather conditions as well as providing corrosive protection from materials stored in the building.
Flexible Building Placement
Our fabric buildings can be installed or mounted on a wide assortment of foundations and wall structures.  With the continuous outer base rail frame, our buildings require no permanent foundation. FastCover screw anchors for ground mount applications allow your portable structure to be erected almost anywhere. For more permanent foundations, FastCover can provide a variety of options including concrete footings, piers, pads, concrete block foundations, screw piles, or pressure treated posts.
QUALITY & INNOVATION,
COMBINED WITH VALUE.
These are the benchmarks that have made FastCoverTM a recognized industry leader.
Get A Quote Today!
Read Our Testimonials
"As Plant Manager of a growing business that provides superior feeds and supplements that ensure nutritional health and exceptional performance, we were looking at options for extra storage space for different feed and ingredients that must be protected from the elements in Southern Alberta. FastCover was chosen due to its cost-effectiveness and quick set-up, allowing us to grow our business in other ways, and has proved itself very durable, requiring little maintenance. The recycled asphalt floor with redi-racking three shelves high on each side of our 32' wide x 100' long FastCover enables us to efficiently move product in and out with our regular forklift.  FastCover not only manufactures their structures, they also provide complete installation services, allowing us the luxury of dealing with one supplier throughout the process. I would not hesitate to recommend FastCover. The FastCover Team were courteous and helpful, and they supplied a great quality product that fit the needs of our company."
Denis R | Plant Manager | Feed & Nutrition & Consulting Services Business