FastCover Fabric Structures will be exhibiting once again at the upcoming Manitoba Ag Days event at the Brandon Keystone Centre, January 16-18, 2018. These 3 action-packed days at Canada's largest Indoor Farm show are an exposition of agricultural production expertise, technology and equipment that attracts exhibitors and visitors from across Canada and the United States of America. The line up of featured speakers is excellent and the Trade Exhibition alone is worth attending.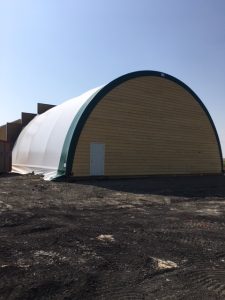 That's where FastCover comes in! FastCover is located in City Square Exhibition Hall in the Keystone Centre and you won't be able to miss us because we have a full size working model of a FastCover Structure in our booth. Just look for the Red/White/Red FastCover. We have some "Crazy" 1 only show specials that always sell quickly and can only be accessed at the show, plus our "Buy Now & Install in Spring" Promotion will be launched at the show.
See More Information on Buildings for the Agriculture Industry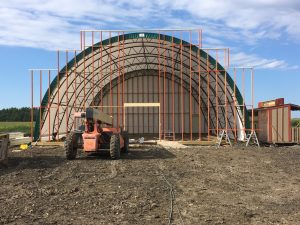 Come and ask how the cover on FastCover Fabric Structures can keep the inside of your building warmer in the winter and cooler in the summer. A more pleasant environment for both humans and livestock.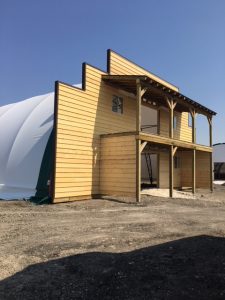 Stop by our booth and speak with our fabric building specialists about your next FastCover project, and enter your name to win one of 4 FastCover Freezer Jackets… (we think they're cool!) See you there!  Check out the video for your invitation to Ag Days: