Fabric Buildings
FastCoverTM Fabric Structures has been manufacturing steel structural fabric covered buildings for more than 30 years. A fabric building has many advantageous features which are a result of using building components that consist of a mix of traditional and innovative building materials. Our steel superstructure system of truss components adds building strength. Our fabric covers offer tremendous light transmission to the building's interior without many of the disadvantages of older generation building covers. The combination also results in a fabric building offering that is cost effective, provide better working environments and add more usable space. At FastCoverTM we fabricate and powdercoat all our steel building frames. We are proud to manufacture, sell and install your new fabric building, factory direct.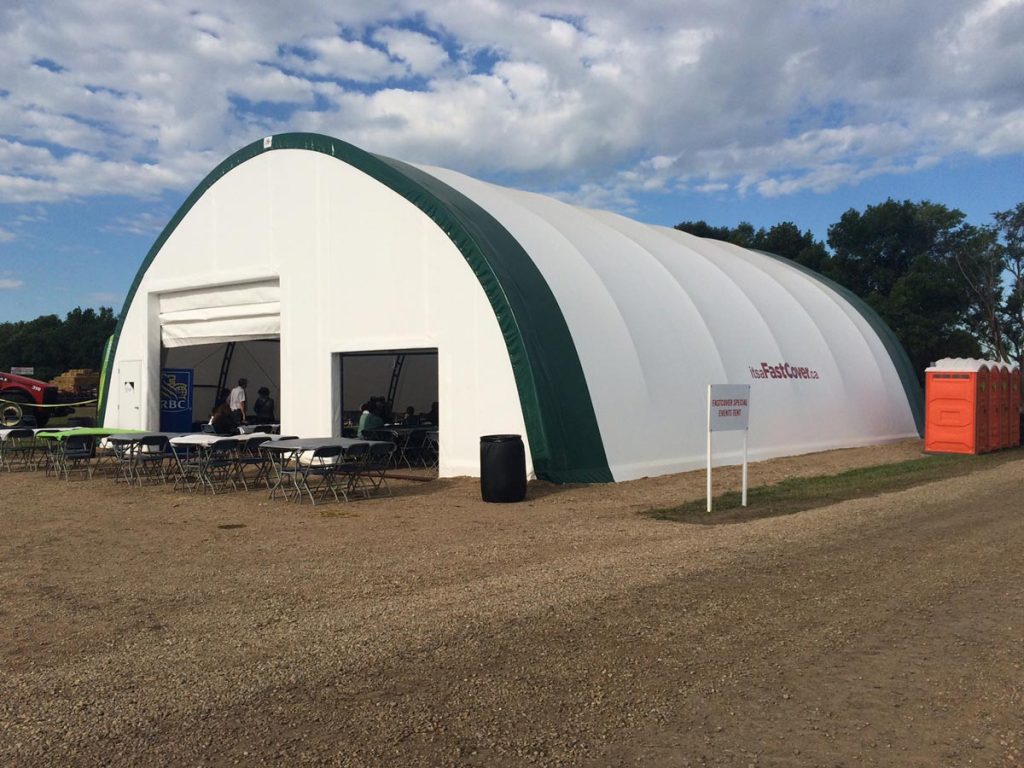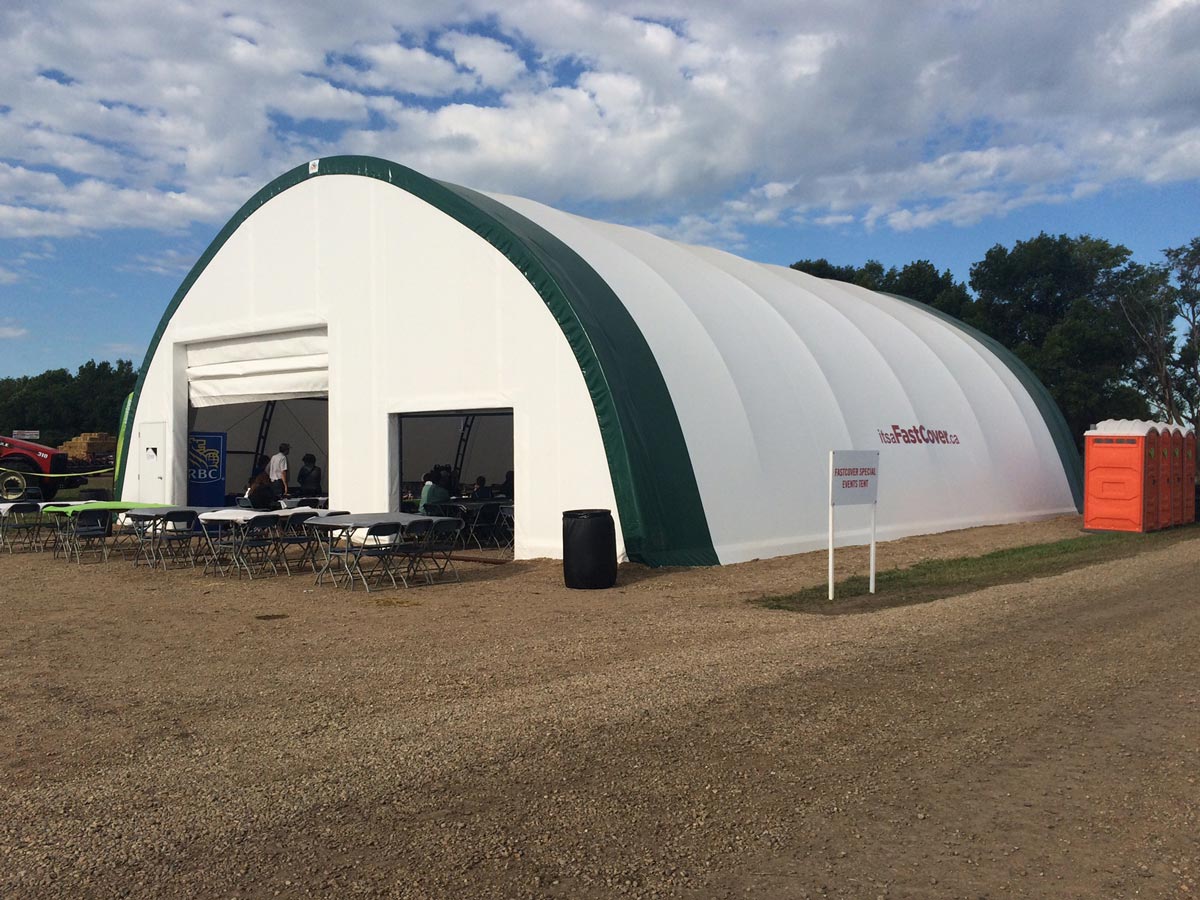 Portable Buildings
Numerous innovative design techniques and our unique combination of components, FastCoverTM Fabric Buildings are portable making them perfect candidates for resale or re-location. Taking into consideration how our buildings are designed, from the foundation to the fabric cover, a Fast Cover is built as modular and moveable components. With foundation options that include industrial screw pile anchors to concrete block foundations. There are various options for a temporary foundation that is as strong as a permanent foundation. On top of this rests our unique continuous base rail and baseplate anchoring system. The building truss components are shipped in modular sections and bolted into complete trusses on site, or, disassembled and re-assembled at a new site. The covers can be unfastened from their high strength winches, transported, and then re-used at the new location.
Storage Buildings
While our customers have used our buildings for many applications, one of the most common building applications is a storage building. Industrial customers will store large industrial equipment, raw materials and finished goods inventory, machinery, just about anything that need to be kept under cover and protected. Commercial customers are using FastCoverTM buildings to store vehicles, warehousing of inventory, as retail show rooms, temporary construction site buildings, maintenance buildings, and everything in between. Our agriculture customers make use of our fabric buildings for livestock housing to crop storage to farming equipment storage. If you need it covered and protected, chances are we have done that at least a time or two.